Guy Sands-Pingot

Add Guy Sands-Pingot as a friend

Guy Sands-Pingot will be notified and will have to accept this friendship request, to view updates from Guy Sands-Pingot and their ratings you must follow them.

Remove Guy Sands-Pingot as a friend



About me
Guy Sands
has traveled across the world. His love for travel began when he was a young boy. He further developed this love when he joined the military. There he traveled all across the United States and Europe.
Occupation: Senior Executive in Government
Lists
1 votes
Guy Sands Pingot
(1 item)
Movie list by Guy Sands-Pingot
Last updated 4 months, 2 weeks ago
Recent reviews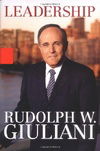 Posted : 8 months, 1 week ago on 14 January 2019 09:42 (A review of
Leadership
)
Great.

0 comments,
Reply to this entry
Movies
TV
Top rated

My tv page

Rated 1 tv

Games
Top rated

My games page

Rated 1 games

Music
Books
My feed
Comments